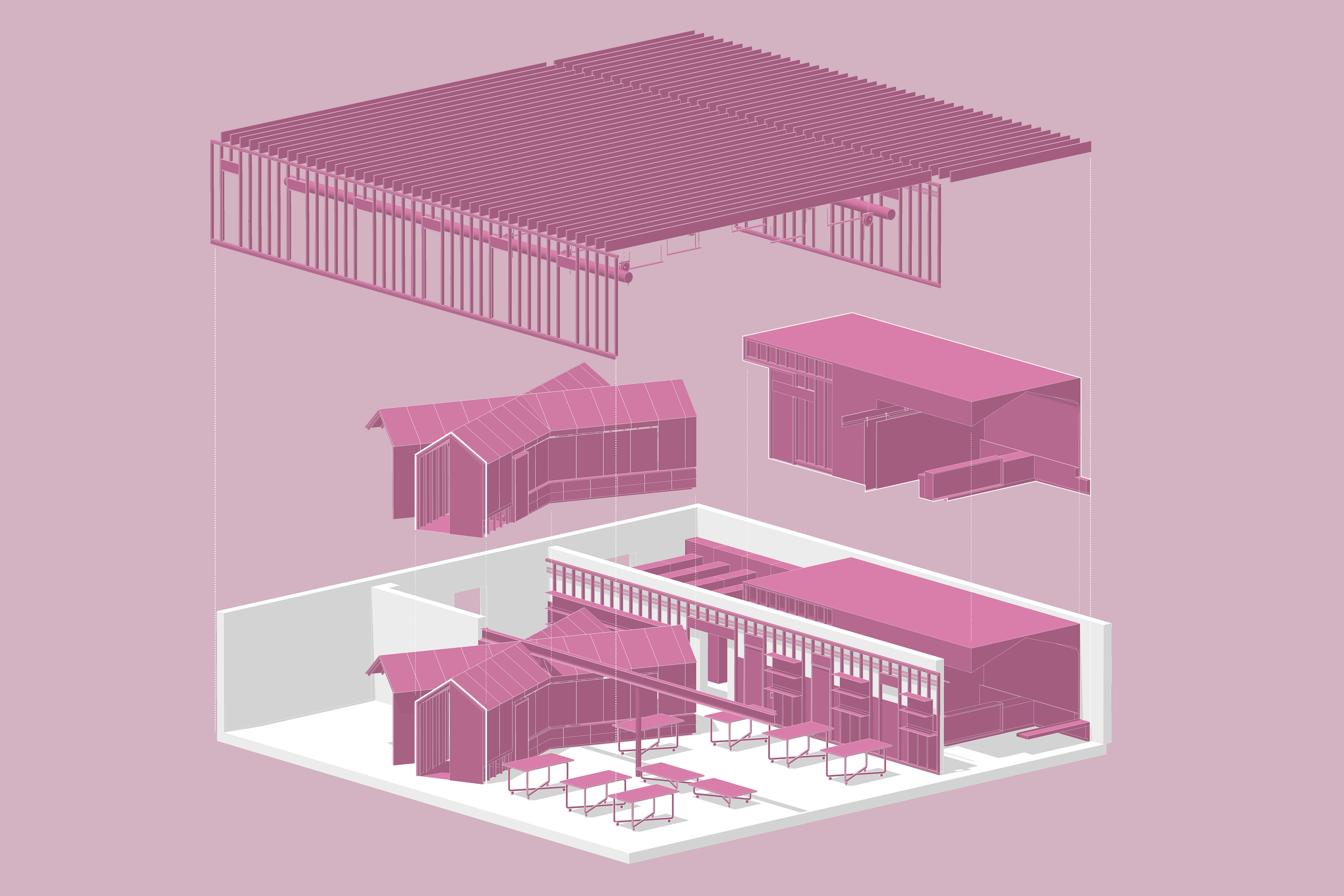 A Training Center for Handy Humans
Detroit. (2023)

As part of Motor City Match, this historic building shell is being repurposed into a training center focused on hands-on, home improvement skills. The design and function of the building is playfully critical of what our society values, investing in the educational and creative capacity of Detroiters who are contributing to the equitable transformation of their city. We envisioned the building as a learning tool that inspires craft, care, and technical expertise of home stewardship.

By using materials and objects easily found at neighborhood hardware stores, we are keeping costs down while creating an environment that mimics the type of construction students will work with in their future job sites. Highlighted within the flexible learning environment is a bathroom and kitchen that will be continuously reconstructed as part of the curriculum, creating responsive feedback that is open to re-becoming and changing. Collaborating Architect: Bryan Cook of Develop Architecture Structural Engineer: Alex Lamb of Metropolitan Structural Engineers & Associates Inc.